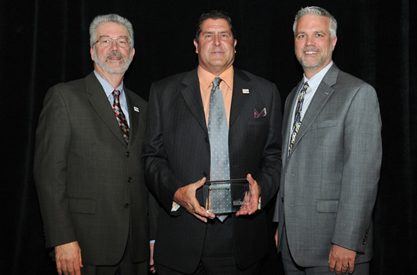 ---
Top 500 in 2019 – The Nation's Largest Remodelers

As published in Qualified Remodeler – August 2019
---


---
"Virtual Award Wall"
---

And many more…

Full Award's Archive Gallery

Affiliations
---
Note: Carousel will only load on frontend.
---
I have worked with Louis and Newday Development for the past 15 years, on various projects and have have always experience the highest level of excellence in anything I throw their way. To have the reassurance of a qualified contractor or home builder, is always the case with Newday Development.
Excellent – high quality results – you can sleep well at night with Newday Development. We have had multiple projects over the years with Newday.
New Day Development recently completed a major renovation of our house. It involved demolition and rebuilding from the slab up. Louis Krokover, president of the company, is fastidious in his attention to detail. He often drove us to and walked with us through warehouses, giving us advice in choices of materials. He went way beyond the typical responsibilities of a general contractor. Louis has always been available and has never failed to answer a phone call. The finished product is beautiful and we are very happy with New Day Development. This company has our endorsement.
There are few general contractors with the depth of knowledge and experience as Newday Development. Louis Krokover's is completely dedicated to what he does and brings all of his experience, Building Code knowledge, and highly qualified associates to every project. The work is done professionally, done well, and without the scary stories we all keep hearing in the industry.
Louis is 3rd generation builder. His commitment to excellence is clearly visible in all his projects. His ability to meet dead lines and meeting construction budgets proven by years of experience in the industry. He has been awarded by City of Los Angeles for his excellent performance. He has numerous awards as builder of the year from THREE (3) organizations. Remodeling Magazine, Professional Remodeler, and Qualified Remodeler.
I hired Newday after interviewing a gaggle of contractors. Above all, Louis, the owner, is completely honest, open book. Their pricing was fair at a time when many others look to gouge consumers. Louis has longstanding relationships with his sub contractors. Any construction project may have difficulties but when you deal with Newday you are dealing with an owner who will treat with you in a straightforward way.
My family and I recently relocated to southern California from the east coast. We were fortunate to be introduced to Louis Krokover, president of New Day Development, Inc., based on needing remodeling and general contracting services. Louis was extremely knowledgeable in helping us to decide how to accomplish our plans to complete our dream home. Not only did he assist us in guiding us smoothly thru our project, he was extremely generous with his time making sure every question we had was answered professionally and with a degree of expertise that was so appreciated. He explained every task in a way that was easily understood by someone who had absolutely no knowledge on building prior to working with him. I would highly recommend Louis and his team for any and all general and development projects. He has been in the business for many years and is well known in his field, which is why he was recommended to us and why we would like to pass on to anyone in need of his services. He responds immediately when you contact him and resolves any issues that arrive in a timely manner. We know that you will be glad to have Louis working with you on such an important project as your home. Thank you for all your hard work and dedication, Louis. The Bailey Family
There are two things that set Louis Krokover's New Day Construction apart from many others in his field:   1.He shows up at the worksite every day to make sure things are progressing as they should, not leaving it to subordinates. 2.His excellent relationship with City inspectors assures that work meets their quality standards, thereby reducing the time the job takes. – Marty
My 88 year old parent's house burned down in December 2012 and we had to start from scratch rebuilding their home.  Luckily, we found Newday Development and Louis Krokover to help us through the process.  Most people tell horror stories about their contractor, but our experience has been just the opposite....  Louis helped us through every step of the process including estimating the cost, negotiating with the insurance company, hiring the right subcontractors, recommending an interior designer, making design suggestions, and correcting any issues as they arose.  All of the work has been of the highest quality, but his honesty and integrity might be of even greater importance. He treats us like family. If I had a future construction project, I would not even search for another contractor, I would just call Louis Krokover.