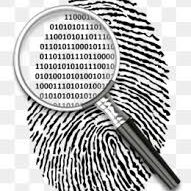 The construction industry experiences its fair share of disputes, whether in or out of the courtroom. In these circumstances, a construction expert witness could be required to give evidence to help resolve the case. In short, an expert witness can be anyone with knowledge or experience in a particular discipline (as opposed to a layman who dabbles in the area).
If you work in the construction industry, then you'll know that sometimes disputes can arise for a number of reasons; whether it's a planning permission issue or a structural fault with the building. Unfortunately, not all disputes can be solved quickly and easily, and there are times when it might go to court if both parties are struggling to agree. This is where a construction expert witness might come in handy, they're available to provide an expert, independent opinion and make sure the issue is solved in the fairest way possible. If you're thinking this might be something that could benefit you, see our brief guide explaining what a construction expert witness is, and how they can help you and your business.
What is a construction expert witness?
An expert witness is an individual used by courts and other bodies to offer their knowledge, experience and training in a specific area to help the court reach a sound decision. Expert witnesses have a level of knowledge in their field which qualifies them to present their opinion during a case, in this case that field will be anything to do with construction. An independent witness can be hired by either party, but they must provide impartial knowledge and not be swayed by whoever is paying their fee.
When might you need a construction expert witness?
There are many reasons why you might need the help of a construction expert witness, and they can advise on a wide range of issues including insurance claims, planning permission conflicts, boundary disputes, design evaluation or health and safety claims, such as the presence of toxic mold. Going to court can be a costly and drawn out process, but hiring a construction witness can help speed up the process, and help you understand the issues at hand so you don't enter the case unprepared.
How can they help?
As mentioned above, an expert witness will articulate the facts of the case and make sure you fully understand the evidence. They can also defend you against false claims, especially in cases such as landlords versus tenants when it can be your word against theirs. Hiring an expert witness can also save you money in the long term and prevent a court case dragging out for weeks due to lack of evidence or expert testimony. If you need to hire a construction expert witness to resolve a case, give Louis Krokover at NewDay Development, Inc. a call. Mr. Krokover has been commissioned as an expert witness for a wide variety of cases, including boundary disputes, dilapidation, planning and development and more.
As expert witnesses for the construction industry, we explore the benefits of using them in a legal dispute.
Informative and professional
As the name suggests, expert witnesses truly are the experts. With their knowledge and specialisms, they will conduct a thorough investigation and provide extensive and analytical reports. From insurance issues to boundary disputes, a construction expert witness will be able to provide knowledge on a wide range of issues to help a construction case.
Impartial
As well as presenting qualified opinions, an expert witness will provide the truth (and nothing but the truth). Truthful and impartial opinions on the issue at hand is crucial to you winning your case and they won't act as an advocate in the courtroom. If you know you're in the right, their expertise will reinforce this with their evidence, making this one of the most appealing benefits.
Cost-effective
Going to court can be a costly experience and an expert witness can make or break a case. If you need to defend yourself from false claims or know you deserve compensation after a construction health and safety issue, ensure that your court case doesn't last for weeks, racking up the costs along with anxiety and stress. A construction expert witness can ensure your legal team has the evidence needed to close the case as efficiently as possible.
The legal processes can be complicated, particularly when it comes to disputes within the construction industry, so ensure you get the right help available to you today. From landlords and tenants to health and safety site issues, NewDay Development, Inc. can provide impartial evidence on property issues in the Courts. If you're in need of a reliable construction expert witness, contact us today for advice.