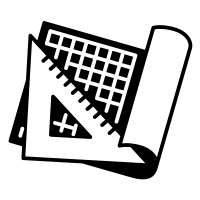 Building a house is usually a time-consuming and complicated project. Even builders who are experienced with the professional knowledge that is needed to keep a project going can fail. An experienced general contractor offers many benefits that make sure your building project is successful. Here are the advantages of hiring a general contractor for your construction project.
A General Contractor Saves You Time
Bad weather may damage your construction schedule, but an experienced general contractor has the knowledge to prevent costly downtime. Your contractor is responsible for handling the timing and scheduling for subcontractors on-site to ensure that the project keeps moving toward on time completion regardless of setbacks. A general contractor will resolve any problems that may come up promptly, making sure that the construction continues to run smoothly. You can save weeks or months on your project by hiring an experienced general contractor.
Capital for Your Project
Good general contractors always have funds on hand that are enough to keep running your project even when subcontractors are threatening to pull off of your job unless paid. General contractors are dedicated to keeping your project on budget as well as on time.
Saves You Money
Your general contractor has the experience and knowledge to do the job the right way without missing a step. You will not have to spend extra money redoing things that went wrong. A Subcontractor will charge a higher rate per hour when doing the construction project under the owner of the building than when working under a general contractor. Because of this, general contractors can get the lowest bid from different subcontractors. That creates a competitive environment which can save you money. A general contractor has the option to buy materials in bulk, so you will have materials that are of highest quality for your project at a lower cost. A construction job that is of quality, overseen by your general contractor, has the potential to increase your overall business value and your property.
The Relationships with the Builders
Subcontractors and suppliers are always responsive to a general contractor because it's likely they have worked together on previous projects and hope to work together on future projects. Most of the best subcontractors are always selective about the jobs to consider. A subcontractor takes into account the chances of completing the work without any interruption, level of construction knowledge of your general contractor, and payment history of your contractor.
Licensing and Insurance
A contractor must be licensed by a state board before starting to work legally. The state board ensures that the contractor is following all the rules and regulations applicable to your area. Your contractor has liability insurance and compensation for workers in case an accident happens and someone gets hurt on the job. They also encourage high safety standards on site in order to prevent accidents.
Building Codes Knowledge
Project owners can't usually look at the work of the subcontractor and immediately know if the work will pass inspection. An experienced general contractor can do that; you don't have to pay a fee for re-inspection or even put up with the pressure of results delays. A general contractor always knows the exact local variations and the ins and outs of local construction requirements and codes.
To conclude, hiring an experienced general contractor can save you time, money, and hassle at the very least. If you're interested in learning more about what a general contractor can do for you, contact NewDay Development, Inc.