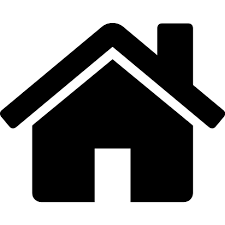 If you are on the fence about buying an existing home or having one custom made for you by an experienced home builder in Southern California. There are several advantages that come with buying existing homes over custom homes. A few that stand out include the fact that the house is already built and move-in ready, as well as that previously owned homes come with a unique history and innate sense of nostalgia. However, pre-existing homes also have their own unique shortcomings:
They aren't usually built to suit all or even most of your particular tastes.
There is a huge risk of buying a house, then finding out when it's too late that it has a long list of repair and maintenance issues.
Existing homes do not typically come under warranty like new build's do.
Find yourself leaning more towards the idea of having your home custom built? If so, consider the following key benefits of choosing to build the home that is perfect for you.
Complete Personalization:  The biggest advantage of having your home custom built is that you have the ability to get exactly what you want. With pre-built or cookie cutter homes, it is often difficult if not impossible to get a home that suits your needs exactly. You may come very close, but even if you do, it usually requires looking at dozens or hundreds of homes. And even after all that searching, the potential for complete satisfaction is not very good.
Unique Finishes: Custom building your own home makes it easy to integrate unique features into the house during the planning and design phase. By doing a custom build, you can feel free to design your living room around a piece of heirloom furniture passed down through generations or integrate interesting building materials from an ancestral home, like a brick accent wall. The options are limitless.
Custom Floor Plan: With cookie cutter and other pre-existing homes, what you see is typically what you get. Making major changes to a floor plan requires knocking walls down, dealing with inconvenience and investing a lot of time, money and effort into get exactly what you want. Want an extra-large bedroom? An office that you can only access from outside the main house? A laundry room on a second floor? All of these options are easy to get if you choose to custom build your home.
Lower Costs: Not having to worry about doing repairs, upgrades and reconfigurations along with shelling out the initial outlay to buy a pre-existing home means saving a lot of money while getting the exact home you desire. Custom building your home makes it possible for you to choose your own finishes, which lets you get the style you want at a price point that gives you maximum value for money.
Lot Optimization: When you buy a pre-existing house or a cookie cutter offering you have no control over the placement and design of the building in relation to the piece of land it sits on. Building a fully customized home lets you work with designers and architects to really take advantage of the positive features of the lot of land you want to build on. Custom builds make the most of factors like sunlight and shade, air flow patterns, trees and foliage and the size and orientation of the green space that surrounds the house.
Ultimate Privacy: If privacy is important to you, designing and building your own home means having the highest levels possible. With a custom design the orientation of the house is completely in your control as well as features such as lush trees, privacy fences and architectural features you include specifically to enhance your property's privacy.
Superior Quality: Buying a pre-existing house or going with a build that includes elements of prefabrication can lead to not getting the quality you want. Completely customizing your home from the ground up dramatically reduces the chance of substandard construction. Working with trusted and experienced home builders, like New Day Development, Inc., guarantees your satisfaction at the end of the building project.
If you are ready to design and build your ultimate dream house, and want to partner with a leading award winning general contractor and custom home builder, the professionals at NewDay Development, Inc. are waiting to hear from you. Give us a call today to discover all options for your new custom home!